Recreational and Holiday Resort
"Rezydencja Las Vegas"
"Las Vegas" Estate is a safe, fenced property covering 2 ha, located in Barcice village, on the outskirts of Nowy Sącz, on the road to Piwniczna.
The residence is set in a scenic pine park near the Poprad river, where time goes by slowly, birds sing their songs and everything gives you excitement like first love. A beautiful view of the Poprad Landscape Park surrounds our estate. Splendid local forests and mountains with walking tracks and tourist trails are excellent places for bike tourism and mountain trips.
In the complex we have two reception rooms with kitchen infrastructure, the "OLIMP" restaurant next to the billiard room, accommodation facilities with 80 beds in double and triple rooms with full sanitary facilities, TV set and internet access, luxury apartments for newlyweds and guests, spa facilities (sauna, Jacuzzi, gym), a barbecue port and a large car park.
In our resort we are able to organize open-air wedding ceremonies. We also organize training sessions and team-building events for corporate and private clients.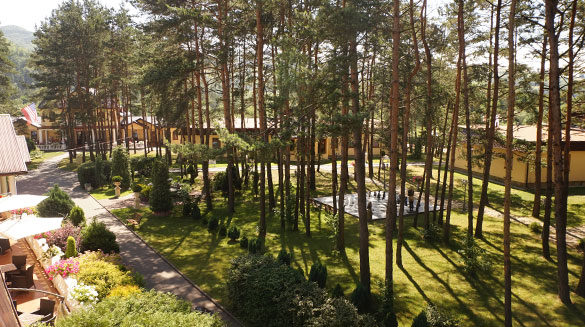 We ensure professional service, excellent food exquisite meals served by kind and professional staff in the elegant interiors of a stylish manor, and a unique, exceptional atmosphere.
The hotel stay starts at 14:00 and ends at 12:00 the following or final day.
We organize:
wedding, first communion and christening receptions
banquets
conferences
anniversary meetings
barbeque and other open-air parties
sport camps
pre-match training sessions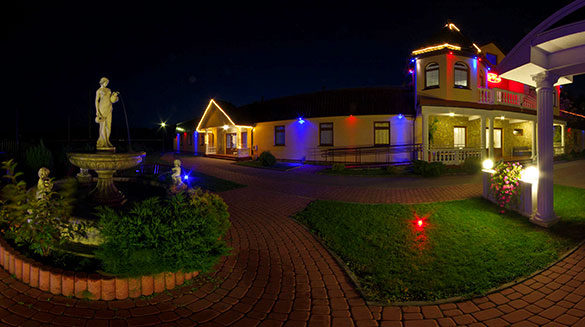 We organize also:
corporate team building outings
prom parties
New Year's eve parties
sleigh ride
chamber parties
and other special occasion events.
The enchanting scenery of the garden exquisitely highlights the uniqueness of the Celebrations, and the Newlyweds additionally serve as the background for the photo shoots.

Warning: Use of undefined constant gallery - assumed 'gallery' (this will throw an Error in a future version of PHP) in /home/users/barcicie/public_html/barcice/wp-content/themes/las-vegas/rezydencja.php on line 25