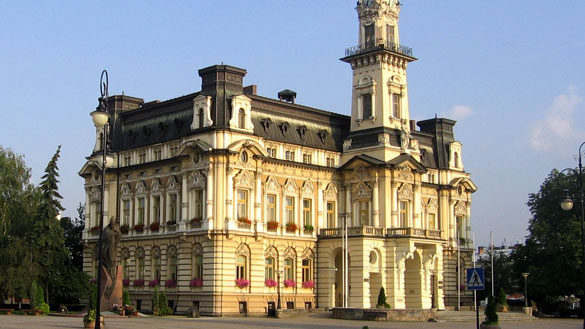 One of the most beautiful towns of the Małopolska region, the major town of Beskid Sądecki.
There is a Castle (sadly, only partly preserved), the Town Hall in the middle of the central square (today the premises of the town authorities), and the Gothic House (Dom Gotycki), housing the Regional Museum.
The Renaissance Tenement House of the Lubomirski family, today the public library, and a Synagogue dating back to 1746.
Other interesting examples of old architecture include: the Secession-style railway station, the Church of St. Casimir, the Church of St. Helena, the monastery and church of the Piarist order, and the Basilica of St. Margaret.
Places worth seeing include the Sądecki Ethnographic Park, the Galician town, and open-air museum of architecture, with its collection of buildings typifying the development of the Beskid Sądecki region.