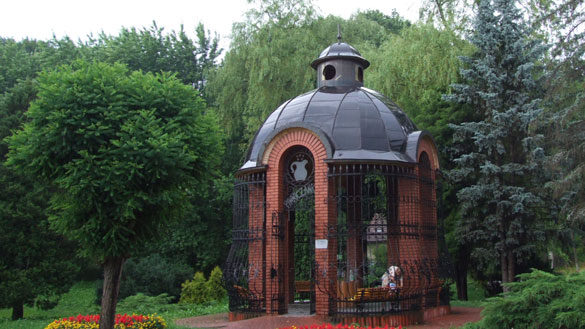 The Park with mineral water springs (Leśny Park Zdrojowy), located almost in the centre of the town, on Kicasz hill, has a network of paths and allows less challenging hiking and walks.
Tourists can also go for rafting on the Poprad river, and in winter use ski stations with many lifts, located in different places of the countryside.
The Market Square, surrounded with old buildings. In the centre there is an old well dating back to the 17th century, shaded by chestnut trees.
There are mineral waters such as: "Piwniczanka", "Wierchomlanka", "Zdrój".
From April to October, tourists can try to cross the Poprad River. The adventure begins in Piwniczna, and after about two hours, during which you can enjoy beautiful views on both sides of the river, the rafting ends in Rytro.
Swimming pools w Radwanowie
Pools are open during the whole week (Monday to Sunday) 10 to 20. Tickets are to be priced at 6,00zł / 2h.