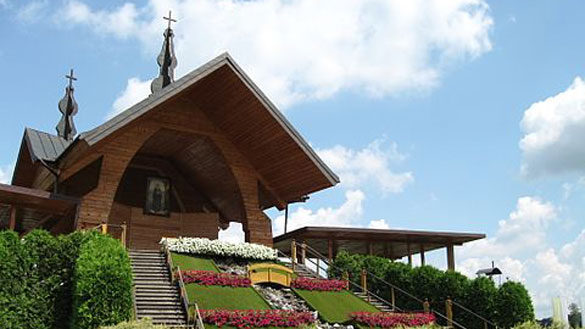 One of the oldest towns in Poland, it has many old listed buildings and remnants of past centuries, showing that local people had a certain economic status and a sense of beauty. Stary Sącz is also known as the "gem of the Middle Ages, and is an interesting place worth visiting for its many preserved old buildings.
The Medieval cloister of the Clare order and the grave of St. Kinga date back to the 12th century, and still attract believers as they did in olden times. On 16 June 1999 this place was visited by Pope John Paul II, the most renowned pilgrim of present times.
Visits to the Papal altar – the place where St. Kinga was canonised, is unrestricted. The basement of the altar houses the Museum of John Paul II.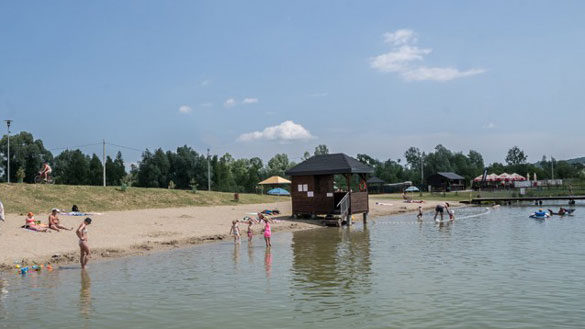 The beautiful mountains around the town, the exuberance of the cultural heritage (late-Baroque museum "Dom na dołkach"), important cultural events (e.g. the Old Music Festival organized in late July and early August), and the open-hearted and optimistic local people make Stary Sącz and its surroundings a perfect place to rest.
Water park STAWY
"Kąpielisko-plaza"
Water Park invites you in the summer to September 15 – from the Water Park can be used free of charge.
The bathing area is open during the on-call time of the rescuers, ie from 10:00 to 20:0